Residential Architecture  – At K Square we  like to personalize every single space while designing a residence. Our design process starts with a thorough  understating of the clients needs & more importantly their lifestyles.  There can never be a one design fits all solution when it come to designing a home. We believe in designing with the residents in mind that ultimately creates unique &  meaningful spaces.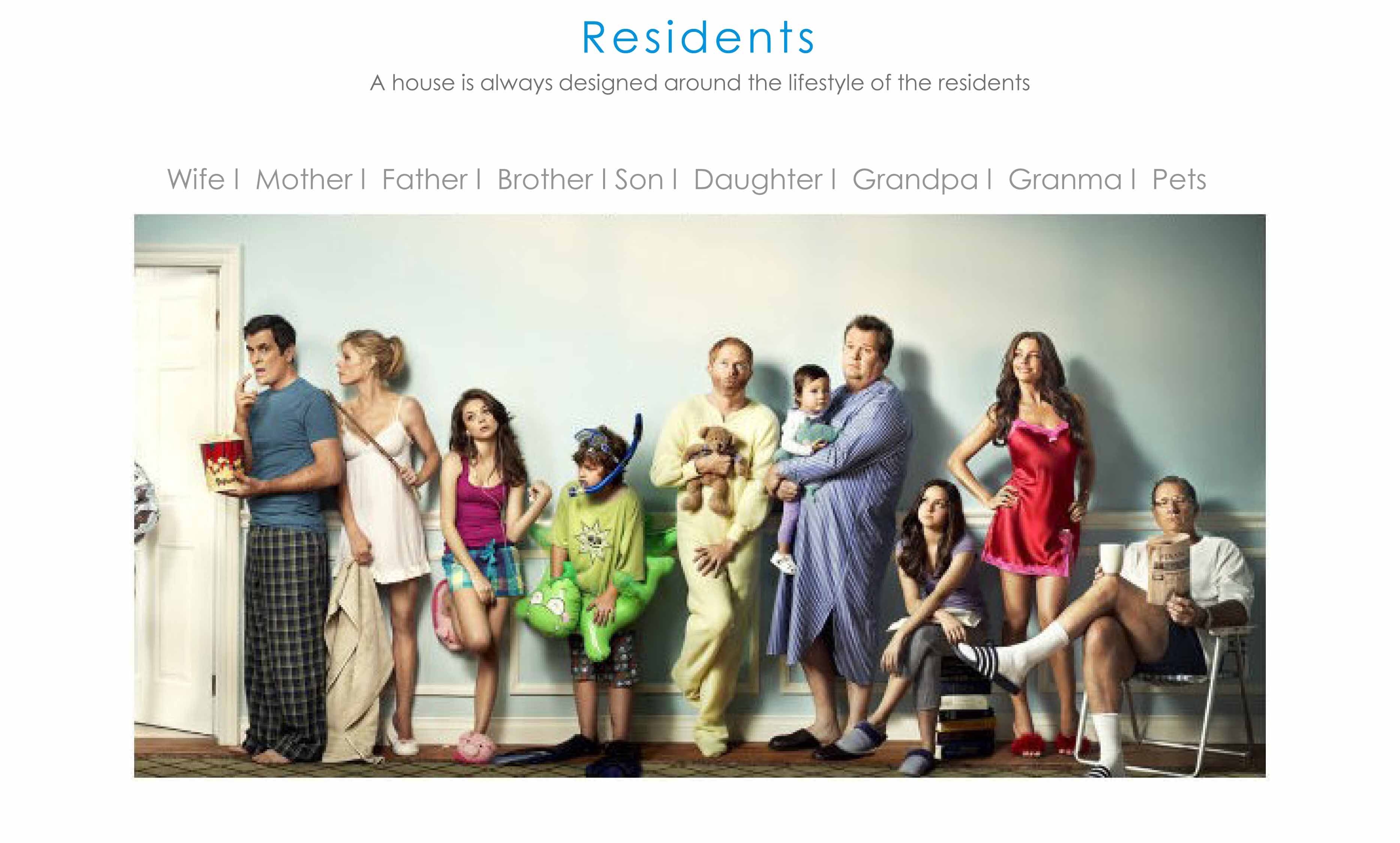 While designing a home / residence / villa / house / or a dream project we like to take all our clients though a series of questions , where we expose them to the different possibilities of utilizing the given space. This exercise helps our clients as well as us a designers in framing a personalized & concise brief for the design which would help us in crafting unique spatial experiences .
Living room is one of the most prominent spaces in the house. Some like it to as a double height  that adds volume to the room & gives a sense of spaciousness. However the maintenance issues with such high spaces need to be considered before opting for one. The single height living room is preferred when space is a constraint & if this is the main TV viewing room, so that you need not worry about the echo of a double height space. It's also a  matter of choice how you want your guest to perceive your house since this is one room that everyone gets to experience.
We like to call it the office for the lady of the house, since she gets to call all the shots around this space. Take your time to decide the type of kitchen that suits your style of cooking. The Closed Kitchen gives the convenience  of handing over the reigns to the cook or maid when you cannot be present at the kitchen all day long. An Open Kitchen is a great option when you want to stay connected to the dining or living room & be a part of all the activities that happen around , you even have a choice of accommodating a large island counter. The Semi Open Kitchen offers possibilities for a breakfast counter, that doubles up as dining table in case it's a small family. Its nice to sit close by when you mom is making hot chapattis or dosas. The pan to plate time is quite fast in this case.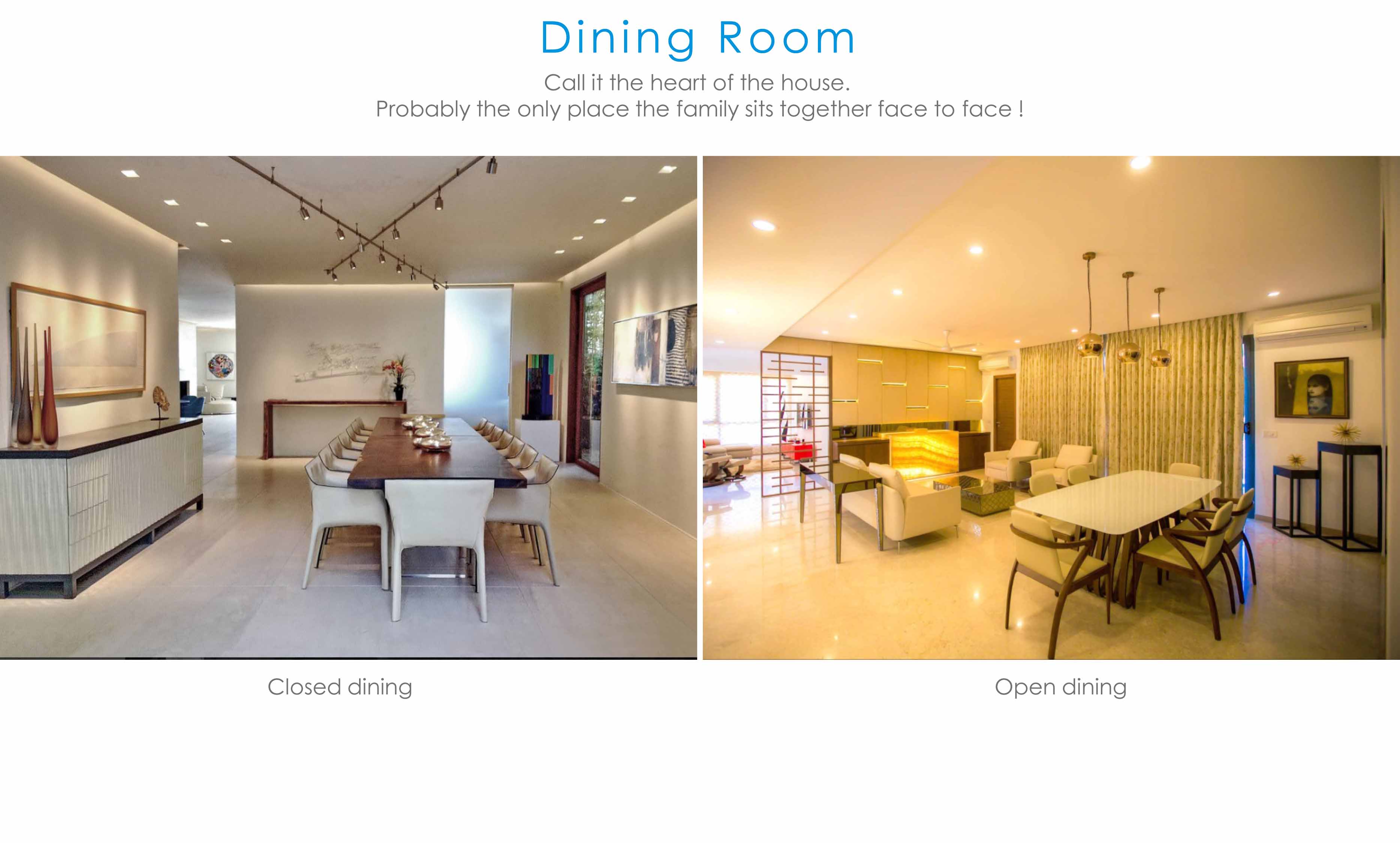 We like to believe that this is the heart of the house. The TV has entered every single room of the house & the habit of eating in front of it is increasing rapidly. Dining room if probably the only room where we all get to sit face to face with all our family members & get to share the happenings of the day . An Close Dining Room provides a cozy space & its must easier to be maintained. An Open Dining Room which may be connected to the living room or the yard space allows us to entertain a large number of guests.
We quite literally spend one third of our lives in this space, that makes it really important to get it design to your specific needs. We try to design the room clutter free by providing recessed or  walk in ward robe. A large balcony with French doors allows ample light into the rooms  & also provides a alternative space apart from the bedroom that's personal to you. An attached study is a nice option in case you prefer to work late night without disturbing your spouse.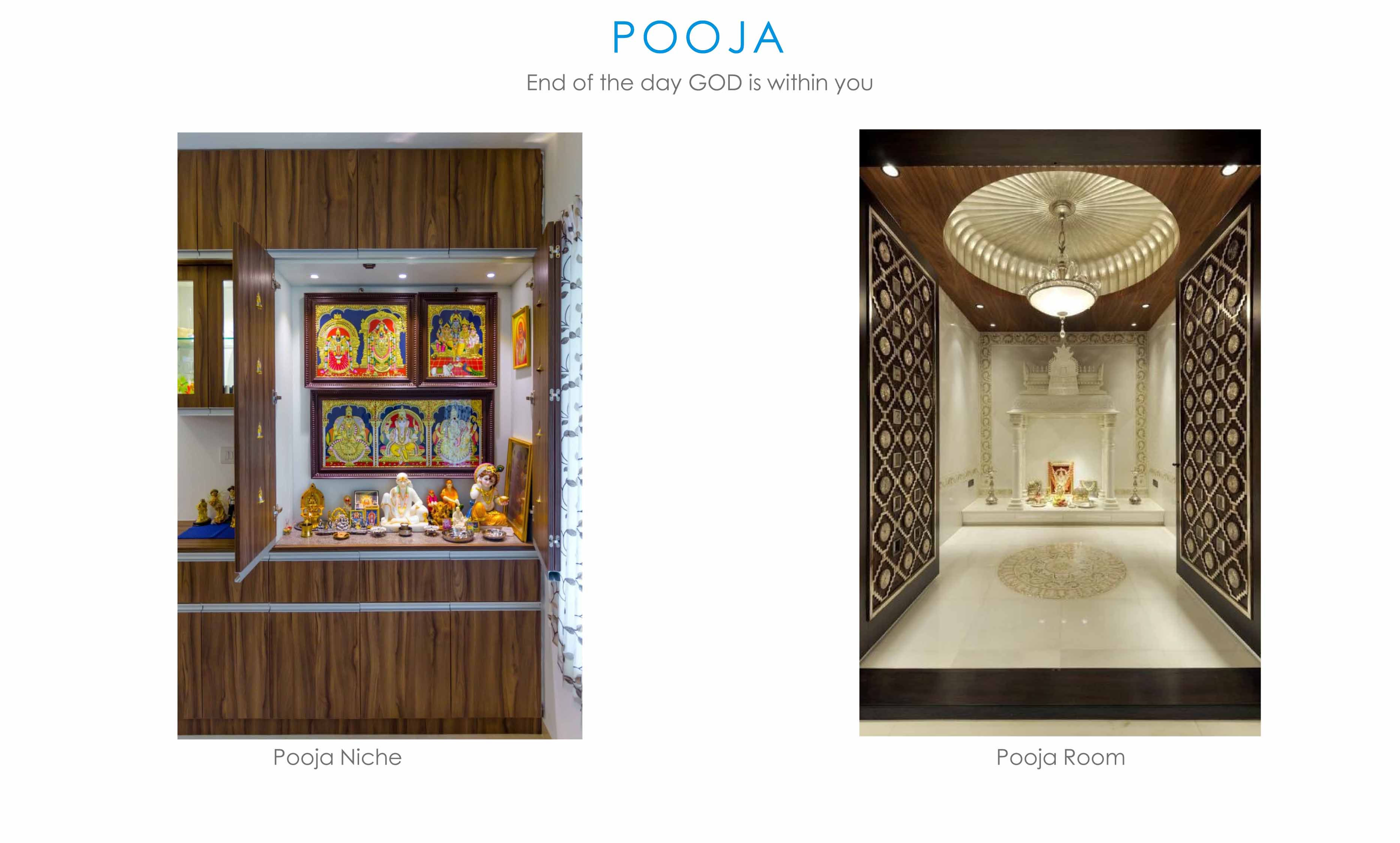 One of them most important space for the elders of the house. Vaastu play the most vital role in the orientation & positioning of the Pooja. If you are some one who circumambulates the Tulasi plant everyday, its would be great to have the Pooja room extent in an open to sky space with the focal point being the the Tulasi court. Open Pooja – for people who like to invite relatives for festivals, opening up the Pooja to the living room would accommodate all guests.  Pooja Niche is the an option where space is a constraint.
Media room – its not always necessary to create a acoustically paneled room, which is dedicated only for the purpose of watching movies, where the seating is rigid with recliners & less flexibility. It could be an informal set up where it could turn in to the main TV room for the house or a additional living room. Home Theater –  If quality of sound & visuals are you top priority an acoustically treated room is the best possible solution to isolate the world and immerse yourself into an alternate world of music or movies.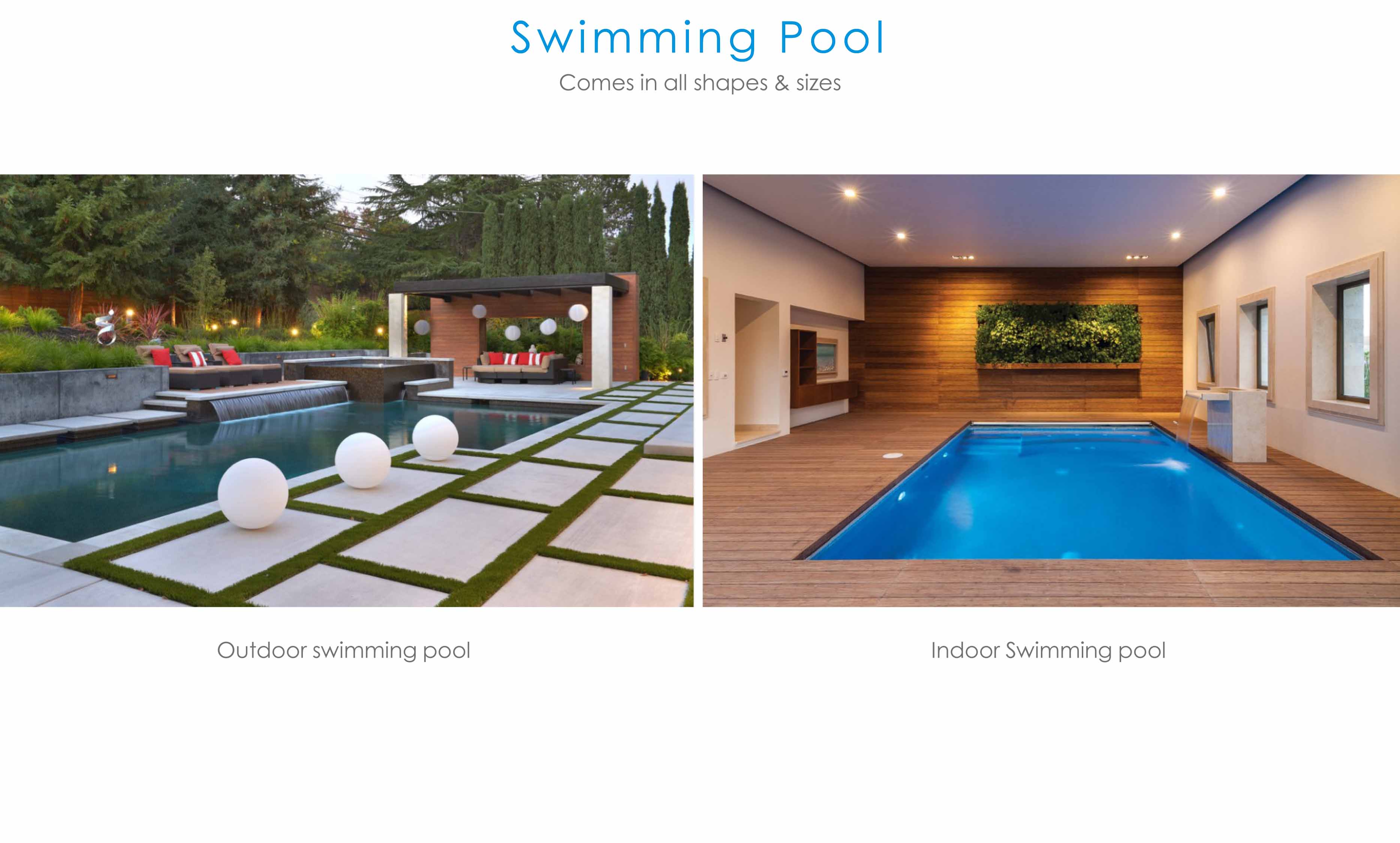 Having a swimming pool is great when you have sufficient ground space , since a pool serves better when it is a part of a deck or a garden space. We have designed houses with lap pools & swimming pools on the terrace along with rooftop garden when site area was a constraint .There are new technologies that assist in enhanced waterproofing & systems such a candle filtration that do not require the hassle of balancing tanks, filtration rooms & their subsequent piping.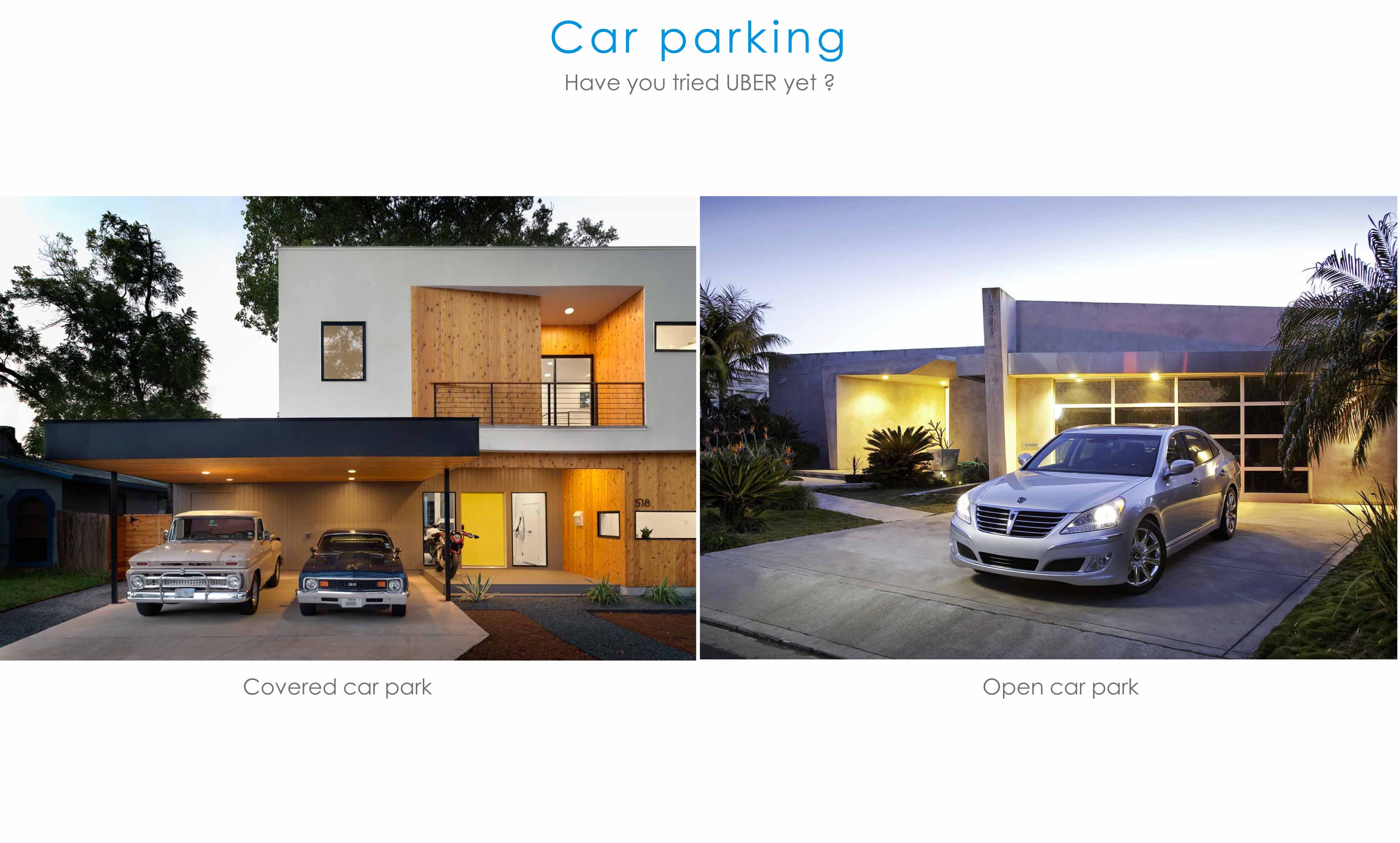 END OF THE DAY - HOME IS WHERE THE HEART IS