Hello! We are K Square Architects, an Architecture Design Consultancy.
Take a look around.
Be our guest!
Our clients work with us  for our  Approach towards design. We are  designers with a  Creative edge & Business sense. We believe Contemporary Design is the art of balancing Form With Function  &  Beauty With Budgets, without compromising on the essential fact – "The spatial & emotional experience of our projects." We are among the top interior designers & top architects in Chennai, Tirupati, Vijayawada, Guntur, Nellore, Kakinada, Vishakapatnam and Rajamundry.
We Treat Clients as Partners
K Square's work style is collaborative and not concrete, touching every aspect of our design and adapting to each client's distinct, evolving needs.
Design Driven by Information

We believe in information driven design & guide our clients through the process.
Govt. Approvals & Liaison Advisory
Clear information of FSI, Set backs, Development control regulations, etc. determine the size of the project. Get hassle-free advice in the most trickiest phase of your project while our liaison guide you though the process with the least financial implications.
Budget Analysis
Get an idea of the project cost before you get into budget overruns. In addition to providing the estimate, we value engineer the design to accommodate all project deliverables and provide quotes for multiple vendors.
Vendor Connect

Quality and workmanship determine the design outcome. Our verified & tested list of vendors and suppliers are at your disposal to find the right fit for your project. The time and cost saved by appointing the right vendor is truly intangible.
Experience matters !
Design is an iterative process, and we love the challenge of solving unique constraints by adding constant value to the design.
This is where our expertise kicks in to achieve the desired design with minimal iterations saving Time & Cost.
Design Drivers
"Survival of the fittest"  –  Charles Darwin
Our design process is rooted in this principle. We put our ideas though a rigorous set of parameters & iteration to derive the best solutions.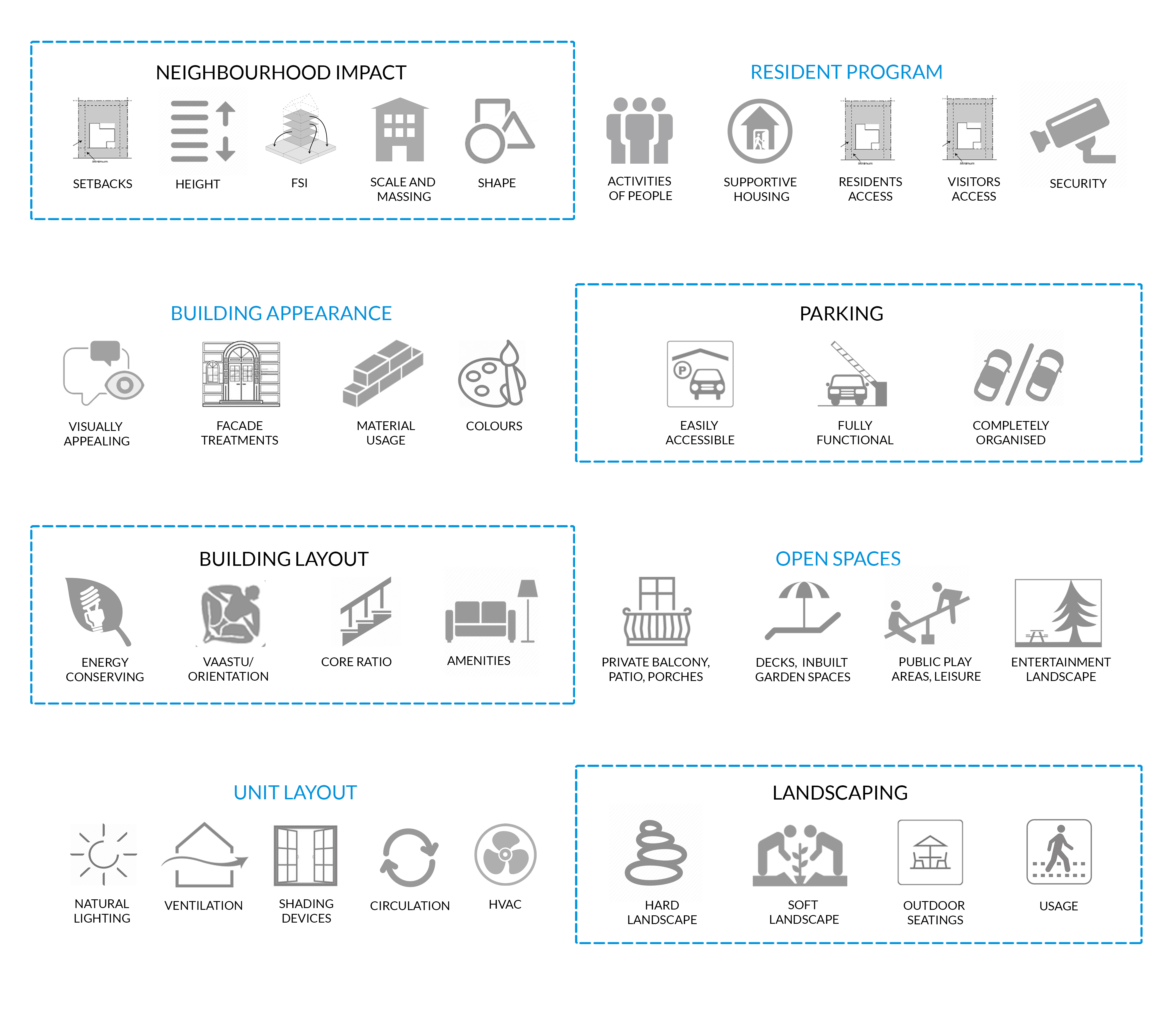 Clients
Through our work we meet many incredible people.
Our clientele include daring and successful people, Businessmen, Project developers,  Public institutions, Cinemas, Retail & Hospitality chains.
All our clients have one prevailing trait.
They like to stay ahead of the trend and work with the best.
" We recommend K Square "
I live in Prestige Bella vista. Iyyapanthangal. We were just given walls, floors and ceilings only. K Square was referred in our Whatsapp group and they showed us their project near Valluvar Kottam during which my hubby exchanged pleasantries with Mr. Kishore from K Square. That's all. We didn't want any validation after that. We handed our flat to them & in just 4 weeks they made a pleasant home for us.

I can describe their work as neat, elegant, ethnic and classy which was completed with dedication. We are thankful for the Prestige whatsapp group for showing K Square to us.The follow up on design deliverable is also very genuine..

Mrs. Ganesan

Prestige Bella Vista, Chennai
Mr. Kishore of K Square, apart from being a thorough professional in his line of business, is innovative, ethical & a good human being. He understands his client's requirements and weaves the designs with a magical outcome. Ease of communication & coordination is an added plus. I would emphatically urge others to use K Square's services. Today he is not just a designer to me, but also a friend. Wishing K Square to scale the pinnacle of success.

Mr. Vijay Sethi

Ceebros Atlantic, Chennai
An amazing work done by K Square for my sea facing beach house on E.C.R. Great designing with excellent co ordination for execution. Don't think any other company would have provided this level of comfort in accommodating our needs and translating it into the design. Wish the team of K Square all the very best.

Mr. Rounak

Kochar Homes, Chennai
We had looked up for architects online and had come across K Square. Since we were from Andhra we were skeptical about handing over our project to some one from Chennai who was far away from the site. In retrospect, it was the best decision to have K Square on board to design out Flagship Cinema, which was designed beyond our expectations. Their approach to design and regular value addition to the project helped us in raising our own expectations. They have delivered above and beyond their scope of work. The descending birds concept is still a topic of discussion among our friends. Thank you K Square.

Mr. Satish

SRT Cinemas, Andhra Pradesh
We Have Designed Globally
Experience.
Real creative freedom and start standing out